Tramper Service
Our Tramper service provides shipping service which meets the requirement of various clients throughout the world regardless of the service routes and types of cargo. We are expanding our business by continuously performing various trades and reinforcing our share of market.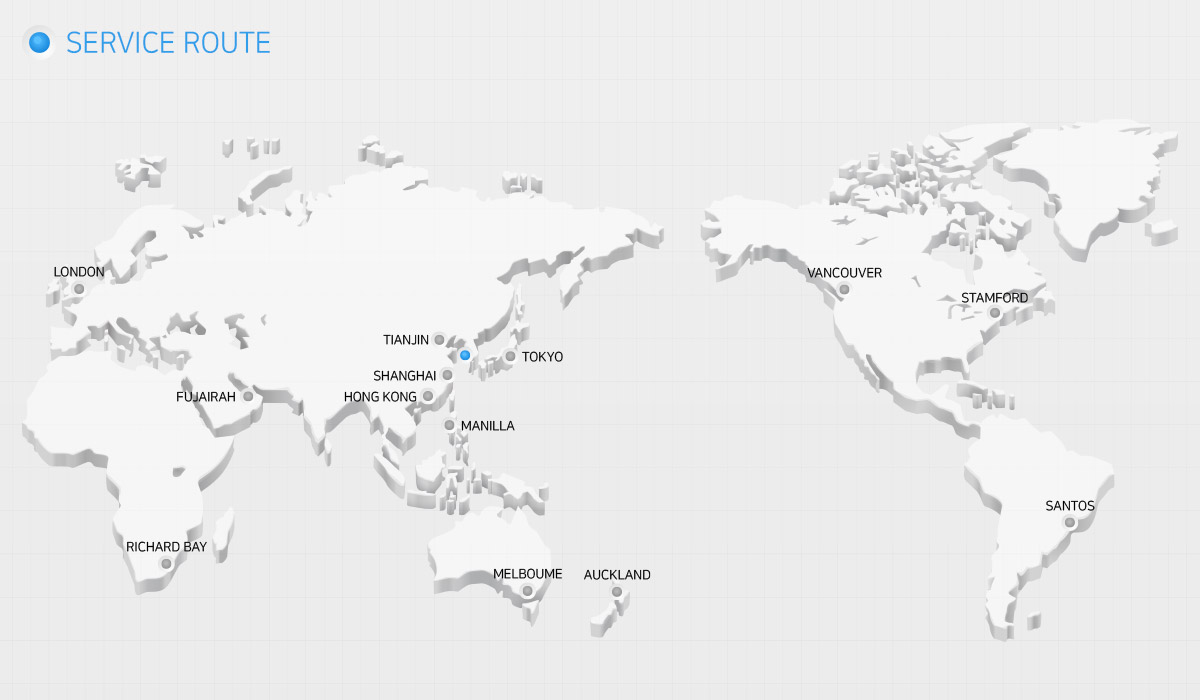 표를 좌,우로 드래그 해주세요.
| | |
| --- | --- |
| SHIP TYPE | CAPE, PANAMAX, SUPRAMAX, HANDYMAX, MR |
| CARGO | Iron Ore, Coal, Grain, Cement, Fertilizer, Steel, Clean Petroleum Product and etc. |
| INQUIRY | tramper@korealines.co.kr, tanker@korealines.co.kr |
표를 좌,우로 드래그 해주세요.
TYPE
VESSEL NAME
DWT
CARGO
Bulk
SM HARMONY1
80,895
Iron Ore, Coal,
Grain, Cement,
Fertilizer, Steel

GLOBAL BRAVE
57,317
GLOBAL FRONTIER
57,295
GLOBAL GENESIS
57,338
GLOBAL HOPE
57,295
Sub-Total
5 VESSELS
310,140
Tanker
SM NAVIGATOR
50,376
Clean Petroleum
Product
SM OSPREY
50,035
SM FALCON
50,017
Sub-Total
3 VESSELS
150,428
Total
8 VESSELS
460,568